Sponsors & Partners

ProjectLink is one of Australia's largest online directories for the building, road, and landscaping, mining, port and railway sectors. ProjectLink offers a wide variety of building products and equipment and connects you to suppliers relevant to your industry.

ProjectLink is a dynamic search facility that allows you to search for products within your specific project. Whether you're after safety products, equipment hire and supplies, building products or landscape supplies, ProjectLink can show you what the seller has to offer via the direct site. It is an interactive portal which allows you to download PDF's about the company or product and find more information on green products by browsing the environmental products portal. Buyers and sellers can read and update news articles for specific industries.

ProjectLink is consistently used by over 25,000 buyers including Specifiers, Engineers, Contractors, Architects, Councils Construction companies, Safety Manager and Facility managers for sourcing products and services for their existing or upcoming commercial or residential projects.
"Can't find the product? ProjectLink will source it for you".

For more information, please visit www.projectlink.com.au
---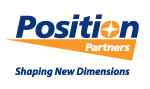 With offices in every state and around 200 people, Position Partners is the largest Australian-owned company focussing entirely on the distribution and support of positioning and machine control solutions for land management, civil works and building projects. At Position Partners, we are committed to increasing productivity for our customers and building lasting business relationships around high calibre positioning activities.

Position Partners is Topcon's exclusive Australian partner for machine control and positioning systems. A full range of leading instruments and systems is backed by superior service and industry expertise to give our customers the support they need for any project.

For more information, please visit www.positionpartners.com.au
---


Fair Work Building & Construction (FWBC) is the independent, stand-alone regulator of workplace relations laws in Australia's construction industry. At FWBC we believe that all building and construction employees and employers have the right to work in a fair and productive workplace. If you have a problem – we can help. If you have a question – we can answer it. That's our role.

For more information, please visit www.fwbc.gov.au or contact us on 1800 003 338.
---
APMG-International is a leading Examination Institute which accredits training and consulting organizations, and manages certification schemes for professionals. With an international presence in 13 countries APMG-International has a deep commitment to make leading practice available to everyone.

APMG-International's extensive suite of professional development products amount to more than 80 world-class qualifications, with publications, courseware and methodologies translated in up to 21 languages. Through a network of over 280 Accredited Training and Consulting Organisations specialist trainers and expert consultants provide advice and counsel on training and consulting services around the products, methods and tools that improve the capability of organizations and individuals who apply them.

For more information, please visit www.apmg-international.com
---
Milwaukee Electric Tool Corporation is an industry-leading manufacturer and marketer of heavy-duty, portable electric power tools and accessories for professional users worldwide.

Since its founding in 1924, Milwaukee has continued to focus on producing the best heavy-duty electric power tools and accessories for the professional user. Today, the Milwaukee name stands for the highest quality, most durable and most reliable professional tools money can buy.

Throughout its history, Milwaukee has demonstrated its commitment to quality and innovation. Quality is designed in, using state-of-the-art technologies and sophisticated manufacturing techniques. The people at Milwaukee are as much a part of the success as the tools themselves.
For more information, please visit www.ttigroup.com
---
Denham Constructions is a leading, privately owned construction company with offices in Sydney, Brisbane and Canberra. Established in 1974, through uncompromising service second to none Denham has gained a reputation as one of the most trusted construction firms in the business, with many clients asking Denham back time and again for subsequent projects.

The key to our construction excellence is our staff; highly qualified & knowledgeable builders with a wealth of industry experience who are also experts at understanding and supporting our clients throughout the entire building process. At Denham we believe that each new project is another opportunity to deliver to our clients an outstanding service and a high quality built project, on time and on budget. While our past results speak for themselves, we don't take them for granted.

Denham Constructions look forward to working with you to deliver a truly outstanding construction project.
For more information, please visit www.denhamconstructions.com.au
---

Industrial Galvanizers is Australia's largest hot-dip galvanizing provider. To steel users requiring fast, proven corrosion protection for local and national projects, Industrial Galvanizers is the established hot dip galvanizer with national coverage: twelve zinc kettles across five States. Large zinc bath sizes mean a tough, lasting industrial coating can be applied to steel fabrications up to 18.5m long. Industrial Galvanizers has the capacity to provide corrosion protection to more than 150,000 tonnes of steel each year for customers in the mining; infrastructure; engineering; agriculture or commercial and residential building industries. Work is performed to Australian Standards on Quality Assured sites, and can be guaranteed for up to 50 years on specific projects. Industrial Galvanizers also provides freight and product packaging.
For more information, please visit www.ingal.com.au
---
A technology leader in both access control and perimeter protection, Gallagher's security solutions are in use with national and local government, mining, military, commercial, industrial, healthcare, transportation and academic organisations in more than 100 countries.

Gallagher delivers fully integrated electronic access control, intruder alarms management and perimeter security through a single integration platform – Gallagher Command Centre.

The scalable software platform centrally configures and manages access, intruder alarms, perimeter security, and compliance across multiple zones within a single site and multiple facilities.

Gallagher's security solution includes software controlled (networked) and standalone perimeter security electric fencing, no-feel sensor technologies and integrations with third party technologies.

For more information, please visit www.security.gallagher.co
---

Following Rinnai's international origins dating back more than 80 years, Rinnai Australia was established in 1971 and since then has been providing Australians with the best solutions to their gas appliance needs. With almost 20 years experience in the commercial market Rinnai Australia has the world's most advanced heating and hot water systems and, as always, our pursuit is to provide you with the most energy efficient, advanced products for your needs. Our innovative product range caters for domestic systems through to larger commercial applications.
For more information, please visit www.rinnai.com.au
---

O'Donnell Griffin and Haden have joined forces to become ODG HADEN. ODG HADEN is a market leading electrical and mechanical engineering services company.

We partner with our customers to provide tailored multi- disciplined and integrated engineering solutions across the Rail, Construction, Mining, Telecommunications, Infrastructure, Power, Property, Health, and Agribusiness sectors. We are committed to providing market leading project and maintenance delivery in electrical, communications and data, mechanical, HVAC and fire protection services.

We have more than 1,500 highly skilled electrical and mechanical personnel. Our future skills base is secured through more than 250 apprentices.

For more information, please visit www.odghaden.com.au
---

Industry Capability Network (ICN) is a business network that introduces Australian and New Zealand companies to projects large and small.

In essence, we offer a new business source for suppliers and a sophisticated search service for project managers.

Every day we work with local suppliers and project managers to help save valuable time and money in the procurement process. We also help to secure billions of dollars in contracts and jobs that may otherwise have gone overseas.

If you're a major project developer, we can put you in contact with the best suppliers. If you're a supplier, we can connect you with the best projects planned or already underway across Australia and New Zealand - and around the world.

ICN is an independent organisation financially supported by Australian, New Zealand, state and territory governments. Since it started 28 years ago, ICN has helped local suppliers find $20.6 billion worth of contracts.
For more information, please visit www.icn.org.au
---

RICS is the world's leading professional qualification when it comes to land, property and construction.

Wherever you are in the world, the designation 'RICS' stands for professional excellence and integrity. This is why over 100 000 property professionals have recognised the importance of securing RICS status by becoming members.

RICS membership is only awarded to those who meet and maintain the most rigorous practice standards and professional conduct.

RICS members are recognised by their designation Chartered Surveyor™ which is held in the highest regards in the 146 countries that RICS operates.

For more information, please visit www.rics.org
---

EventsLinked is an online networking facility - specifically designed for conference and seminar attendees. It allows the attendees of an event to interact with one-another, before and after the event.
For more information, please visit www.eventslinked.com